Co-Innovation

Manifesto

Now more than ever it is essential to invest in digital innovation. Tackling transformation at scale requires a winning strategy and a re-examination of relationships between agencies and partners. Keith Schwartz, Co-Founder & CEO of Bounteous, introduces innovation principles and a call-to-action for business executives seeking to compete and win digitally.

Request A Copy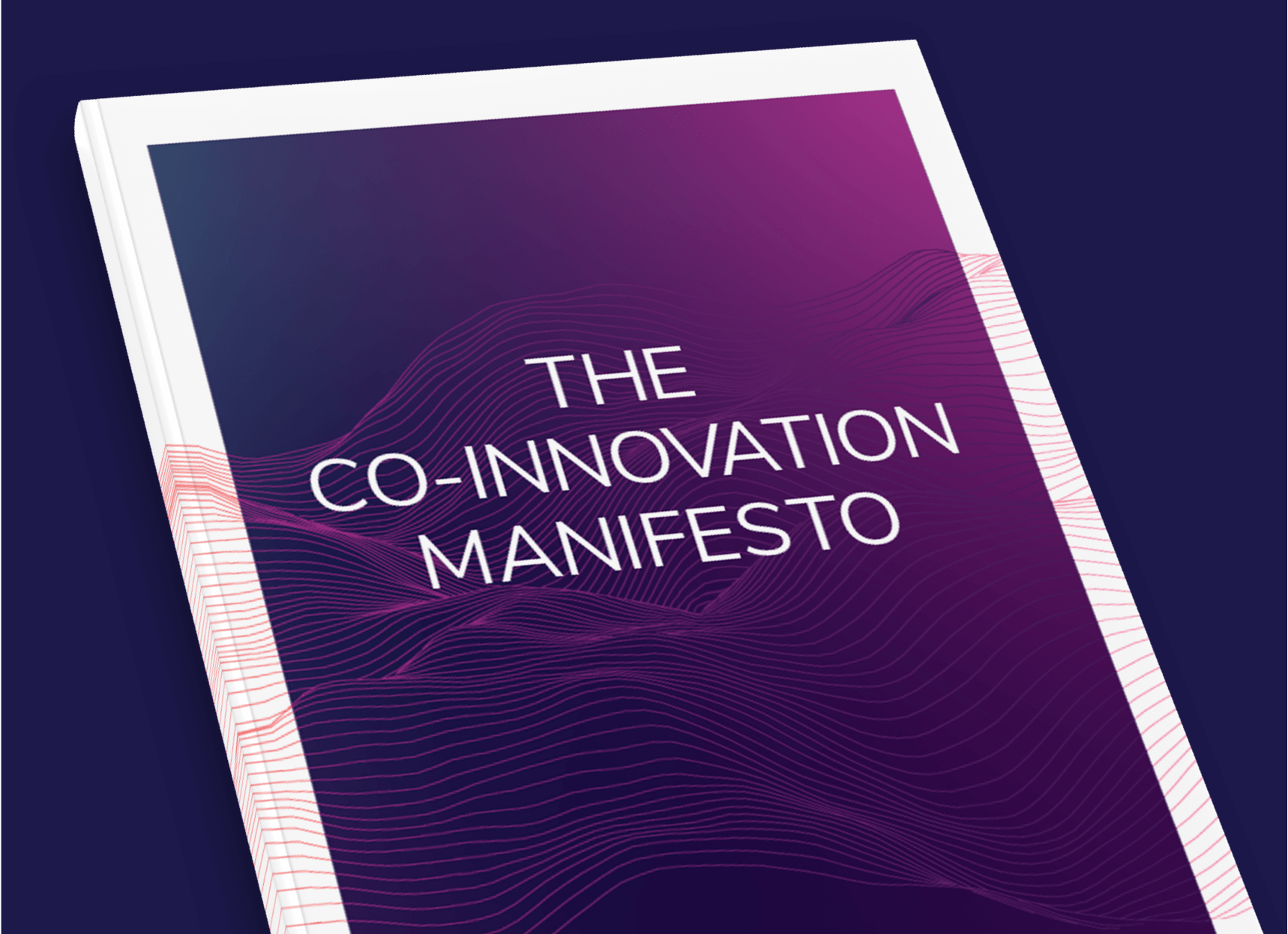 Inside the Manifesto
A Call-to-Action and Set of Guiding Principles
Collaborative Partnerships Focused on Continuous Innovation
Through a series of truths and principles, the Co-Innovation Manifesto makes the case for business leaders to adopt digital innovation, today. Digital transformation is hard, and requires a combination of choosing the right goals, finding the right talent, and executing with the right methods to get there. Schwartz draws from a 25+ year consulting career focused exclusively on helping companies use digital innovations to transform themselves and to compete to win. Backed by research, case studies, and experience, the Manifesto outlines the challenges businesses face and ways to accelerate innovation with strategic partners. Axioms of Digital Transformation
Align on the challenges and potential of transformational innovation efforts Principles of Innovation
Adopt these six key principles for successful digital transformations Co-Innovation Bill of Rights
Insist upon these rights when evaluating co-innovation partners
Co-Innovation is a collaborative form of innovation used by organizations in partnership with professional service firms to address the challenges inherent in digital transformation initiatives.
Now is the time to commit to innovation. #DigitalTransformation is more crucial than ever, given the rapid pace of technological & social change. Whether motivation is growth, a disruptive competitor, or an external threat like the global coronavirus pandemic.
Digital innovation provides a direct path to category leadership. Digital leaders earn outsized rewards.
About the Author
Keith Schwartz
Keith Schwartz is co-founder and CEO of Bounteous, a leading insights-driven digital experience agency. Founded in 2003, Bounteous creates big-picture digital solutions that help leading companies deliver transformational digital brand experiences. Keith writes from years of experience working with clients who are looking to use digital technologies and methods to improve their competitive position. With expertise in Strategy, Experience Design, Technology, Analytics and Insight, and Marketing, Bounteous is using the principles of co-innovation to drive digital success for clients like Caesars Entertainment, Domino's, Wawa, M&T Bank, and more.